Happy National S'more Day! What better way to than with these No-Bake Caramel S'mores Cups. Chocolate, caramel, graham crackers and marshmallow a tasty s'more recipe that doesn't require a campfire or oven.
Plus check out the other amazing S'mores recipes from #foodholidaybloggers.

These are the best little caramel treats. I mean come on combine caramel with anything and you have divinity. And mixing that with a no-bake s'more cup? Heaven.
I made a batch of these for my family this past weekend and as soon as they were discovered they were quickly gone. Be sure when you serve these that they have had plenty of time to set in the freezer or you will have a gooey caramel mess, which isn't a bad thing but you will need a few wet wipes. But if these set long enough you have a bite-sized Caramel S'mores treat. YUM!
I love celebrating National Food Holidays, so in light of it being National S'mores Day my friends and I got together to share some of our most favorite, easy S'mores recipes that don't require a camp fire. Which is so nice right? I mean right now in Colorado we can't even have a camp fire because of fire restrictions so this will be so nice.
I can't wait for you to whip up these up, you can even make these today and celebrate with your friends and family the tradition of S'mores with out roasting a single thing.
Enjoy friends.
XOXO San
No-Bake Caramel S'more Cups
Ingredients
1 1/4 cup semi-sweet chocolate chips
4-6 graham crackers
8 regular sized marshmallows
1 1/2 teaspoons oil, I used coconut oil but vegetable or canola oil would also work
16 scant tablespoons caramel sauce
Directions
Cut all 8 marshmallow in half using a pair of scissors and set aside, for later.
Break 4 of the graham crackers up, following the dotted lines on the crackers. You should have 4 pieces per cracker, then break those 4 pieces into the 3 pieces, so you should then have 12 pieces per cracker. Crush up remaining graham crackers into crumbs and set aside for later.
Grease with cooking spray or line with cupcake holders a small cupcake tin or if you use a large one that's okay too it will only make 6-8 large cups and 12-16 small mini-cups, set aside.
In a small microwave-safe bowl add ½ cup semi-sweet chocolate chips with 1/2 teaspoon of oil.
Place in microwave uncovered and heat for 30-seconds. Remove and stir to combine, place back in microwave and heat for an additional 30-seconds, stir and heat again for another 15-seconds, stir. Once fully melted and smooth place a small 1 teaspoon of the melted chocolate in the small cupcake/muffin tin, makes 16 for me but make as many as you have chocolate, so if you only get 12 that's fine. I would suggest to stop when you make 16, if you still have some additional chocolate just add to the ones with chocolate already.
Immediately add two pieces of graham cracker and push into the melted chocolate. The chocolate will not cover the graham cracker. If you use a large cupcake tin then add 2 pieces of graham crackers.
Immediately top graham cracker pieces with a scant tablespoon of caramel sauce. (Scant meaning a smidge less than a tablespoon.)
Heat remaining 3/4 cup of chocolate chips and 1 teaspoon oil following the same steps above. You can even use the same bowl.
Once chocolate is smooth and completely melted, add a spoon full of chocolate, a little less than a tablespoon to each chocolate cup over the graham cracker and caramel you have in the cupcake tin. Evenly distributing the chocolate between all of the cups. Add leftover chocolate to the chocolate cups you have already made. *Note: if you are using a large cupcake tin just eyeball it when evenly distributing the chocolate, I have not made these measurements.
When chocolate is divided into each cup, immediately place 1/2 marshmallow right in the center of the chocolate, lightly push down the marshmallow so that the chocolate rises around it and it becomes set in the chocolate. Sprinkle with graham cracker crumbs. And repeat the steps until all of the cups are complete. Place in the refrigerator about 1-2 hours or until chocolate has hardened. Serve, enjoy and devour!
Be sure caramel is set. If not you will have ooey, gooey caramel. Not a bad thing, but messy.
For the picture, I let them sit out for a while do you could see the caramel layer very well, the caramel if set will not ooze out the side.
Notes
https://www.adashofsanity.com/no-bake-caramel-smore-cups/
Don't forget to pin this to your FAVORITE Pinterest board to make for later.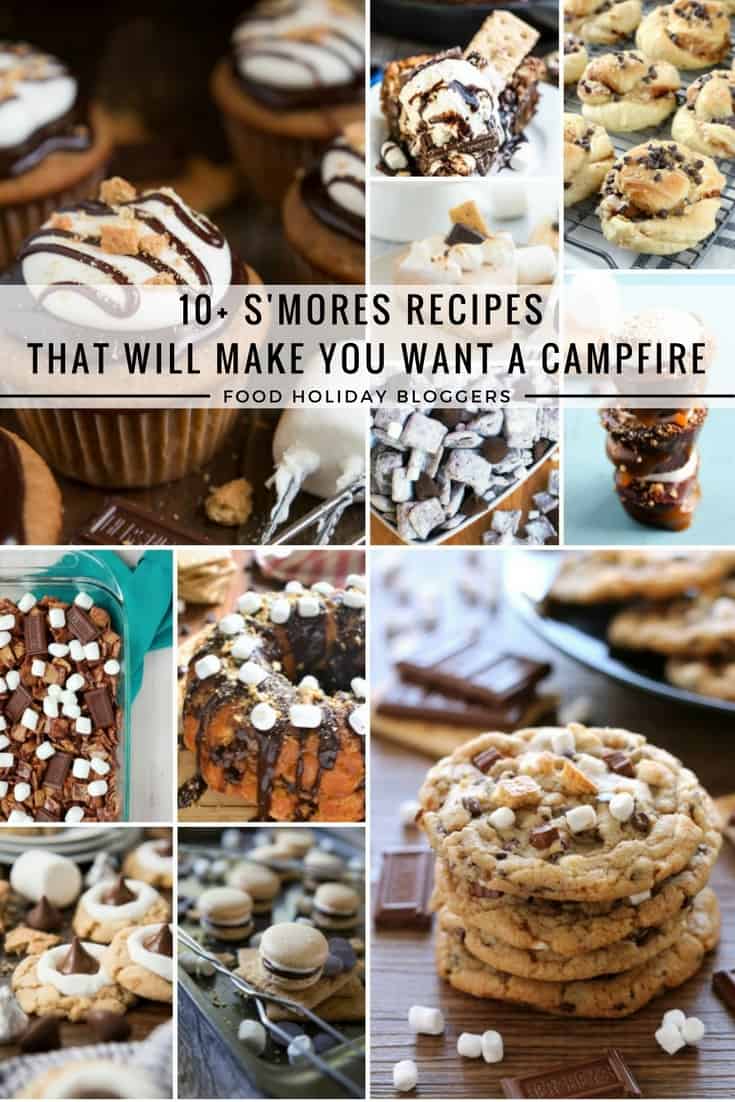 S'mores Cupcakes // Garnish with Lemon
Save